Koons Used Car Outlet: Where Used Vehicle Financing is Efficient & Affordable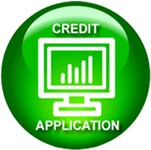 What good is it to you to have thousands of vehicles for sale right outside your front door when you're not able to afford them, right? As your used car dealer in Washington D.C., we here at Koons Used Car Outlet, we view it as our responsibility to provide safe and reliable vehicles at reasonable prices to our many Falls Church, Alexandria and Arlington, VA neighbors.
We start with competitive prices on all used cars and auto loans to make going with your dream car an even more lucrative investment.We staff professional financial consultants that are highly skilled in the area of auto financing in Washington D.C., and they work with many different lenders in order to pair you with the program that's right for you. They'll explain the financing process step by step so there are no surprises. We structure our financing department to cater to our customers' busy schedules and tight budgets, so you can rest assured that this will be an efficient and rewarding experience.
Don't think of financing as a last resort; think of it as one of the most cost-effective ways to invest in your dream car. You can expand on savings with finance specials, which refresh regularly.
Put the wheels of your used-car purchase in motion from the comfort of home by submitting a brief finance application via our website. It's a secure, encrypted form that will help us get a head-start on crunching the numbers on a lease or loan. We'll reach out to you once we've received your information, and we'll go from there!
Have questions about our services or whether financing is right for you? Feel free to contact our consultants at 703-241-7200.
---
We're here to help you through the process of buying your new vehicle!
Quick Links to help with your financing questions:
| | | |
| --- | --- | --- |
| You've got questions we've got answers. | A quick payment and interest calculator. |   The FTC has some info for you on vehicle financing. |
Finance Verbiage

Buying a vehicle is an easy process. Like any industry, however, the financing world has its share of odd and sometimes difficult to understand language. Here's a short list of the most common terms used during the finance process:
> APR: 
The Annual Percentage Rate
> Assignment: 
A transfer of a loan from one lender to another
> Base Price: 
The costs of a car with standard equip incentives & freight
> Certificate of Title: 
A Legal document issued by a state at the time of sale.
> Co-signer: 
A person who takes on a loan if the orig. borrower stops pay
> Default: 
Failure to meet the terms of the loan
> Interest: 
A percentage charge for a loan
> MSRP: 
Manufacturers Suggested Retail Price
> Refinance: 
When one loan is used to pay off another
> Term: 
The length of the loan, 24, 48, 60... months
> Underwriting: 
Verifying the data used to obtain a loan